In this article I teach you how to backup in Mikrotik by MKController, easily and safely with cloud storage.
For the safety of your network and RB Mikrotik, it is essential to carry out a backup routine, if something goes wrong, you can simply restore the device settings with any backup that is available.
MKController has the functionality to automatically generate backups of Mikrotiks RBs every 24 hours, or through a button (which we will see below) at the desired time.
The backup generated by MKController is binary, that is, it cannot be edited and can only be used to restore the same RB Mikrotik that executed it, as it contains equipment information such as MACs of the interfaces. If you use the file to restore other RBs, you will have some problems such as MAC Address duplication.
When executing the backup function by MKController, the server opens a communication via SSH with the RB Mikrotik, so it is essential that this port is open. Check the status by accessing Winbox IP > Services, if you need more security, you can add the IP that MKController uses for the VPN connection to the SSH port (visible in Firewall > Filter Rules).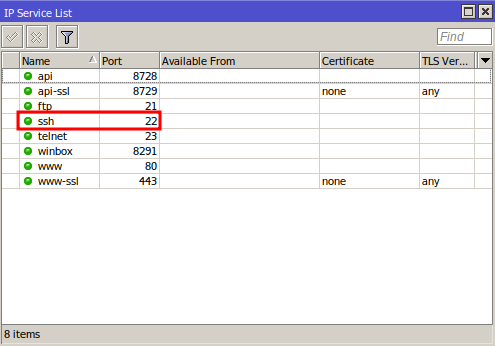 Accessing the Backup option
After logging in to the "https://app.mkcontroller.com" website, click on the "Devices" menu and then select the "View more" button on the RB Mikrotik representation on the platform

Select the "Backups" option.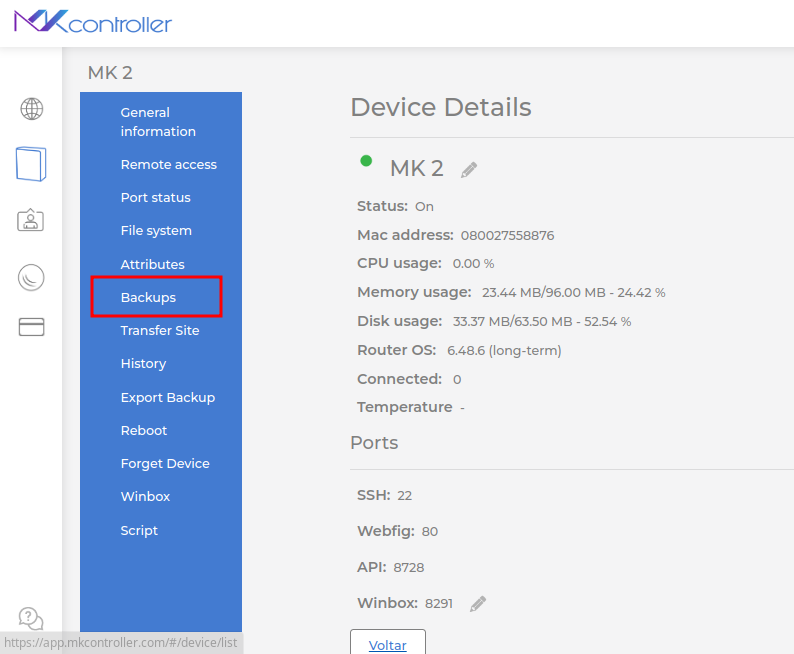 Generating Backup
To manually generate a backup, click on the "Backup" button.

In the popup that will appear on the screen, click on the "Confirm" button.

Wait for the system to run the script to generate the backup, and then refresh the page with F5.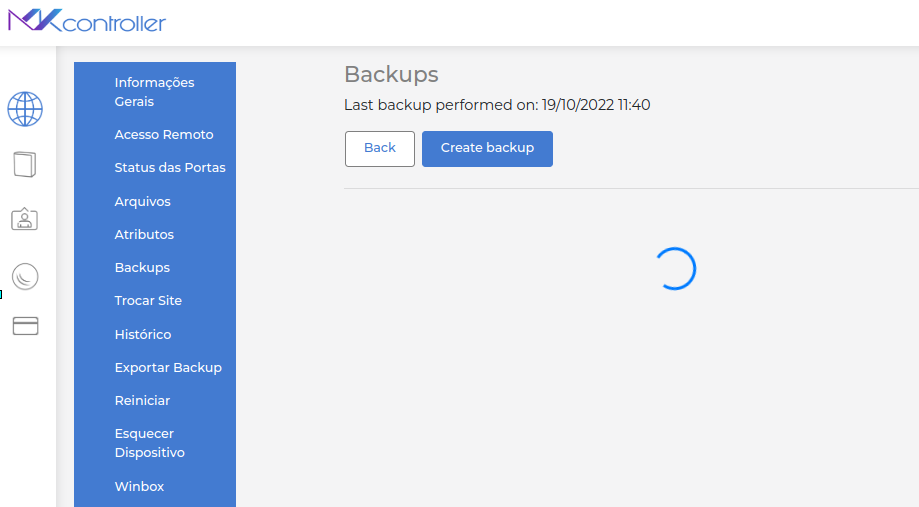 In "History", you can see, as shown in the figure below, the latest backups that MKController has stored in the cloud.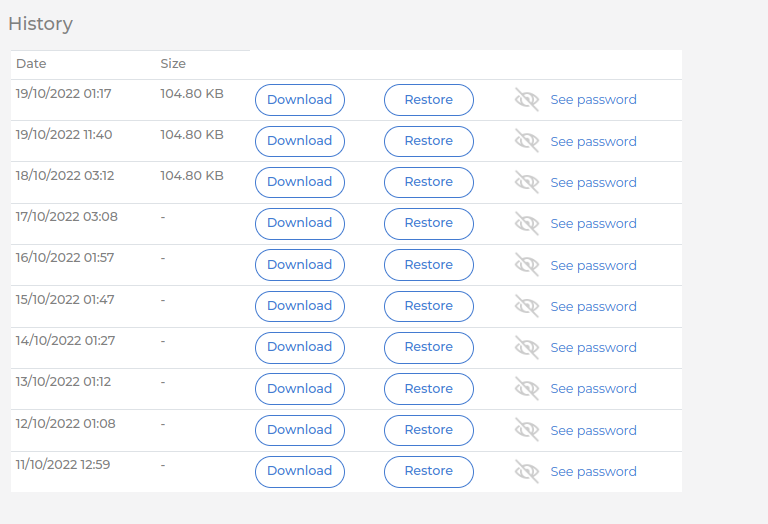 Important information: In the "Size" column, if it is empty, without the value of the file size, it means that due to some event it was not possible to generate the backup. Check if the SSH port is enabled on the RB Mikrotik or contact the support channel for more information.
Defining frequency of backups
In "Backup settings", you can define the frequency that MKController will generate the backup and store it in the cloud. To do so, in the "Frequency" field, select the desired period (Daily or Weekly), then click on the "Save" button.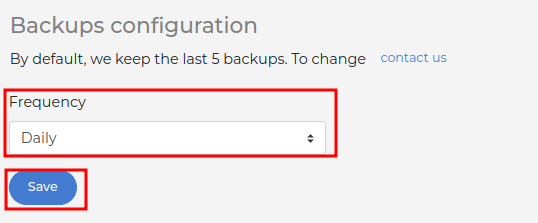 Note: By default MKController guarantees the storage of the last 5 backups.
Restoring Backup
To restore the RB Mikrotik settings with the backup saved in the MKController, select the "Restore" button.

In the popup that will appear with the success message, click on the "OK" button.

Didn't find the information you were looking for? Do you have other questions? Do you want to help us improve the material? Do not hesitate to contact and send help from MKController! Click here for any question. If you have not adopted your Mikrotik device in MKController, simply click here to follow the documentation.
---